Meet Your Peer Advisors and Schedule An Advising Appointment Here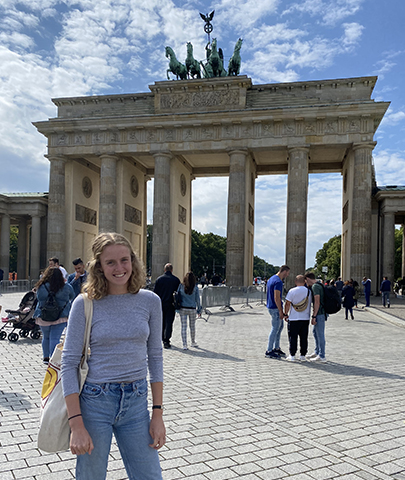 Study Abroad: UCEAP Free University Berlin, Germany, Year
Studies: Political Economy and German
Study Abroad: Summer Abroad Portugal, Azores
Studies: Geography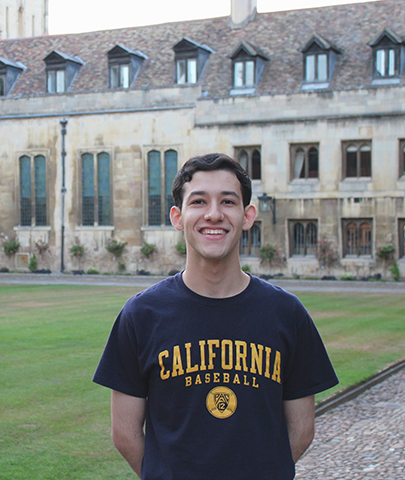 Study Abroad: UCEAP Cambridge University, United Kingdom, Summer
Studies: Economics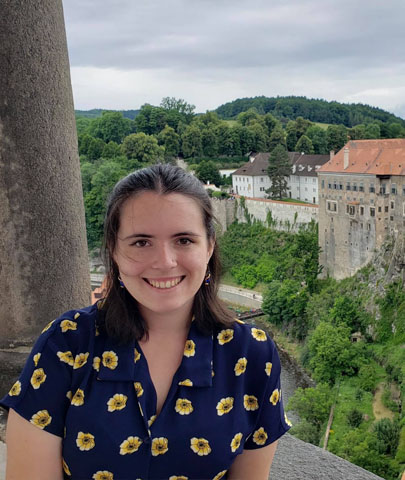 Jordan Murphy (She/They)
Study Abroad: UCEAP Sciences Po, Paris, Fall
Studies: Political Science, Ancient Greek and Roman History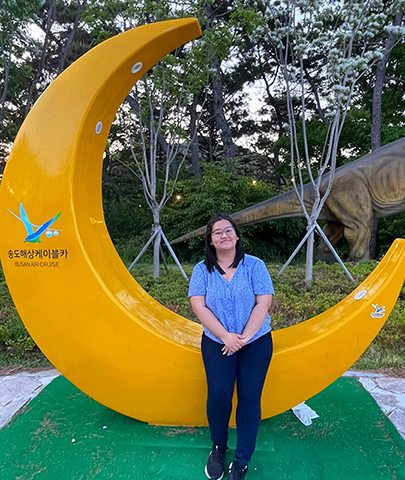 Emily Peraza
(She/Her)
Study Abroad: UCEAP Korea, Yonsei University, Spring 
Studies: Global Studies
*EOP Student Adviser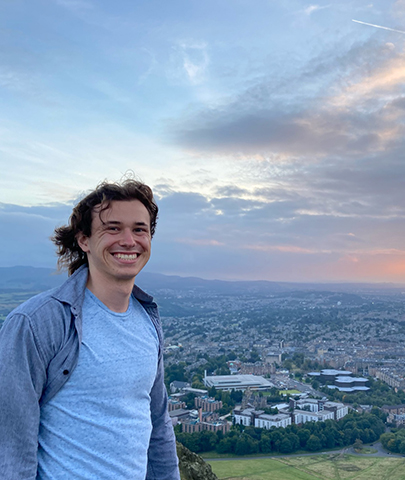 Study Abroad: UCEAP University of Edinburgh, Scotland, Year
Studies: Mechanical Engineering
Who are the Peer Advisers?
Our peer advisers are all UC Berkeley students who have previously participated in summer, fall, spring or year-long study abroad programs. They are available to meet with prospective and current students to assist them in the process of selecting, applying, and beginning a study abroad program.
How do I meet with a Peer Adviser?
Feel free to read the peer bios to determine who you want to meet with and select to schedule a 20-minute appointment using the calendar at the bottom of this page. Please note the following:
You must sign up at least 24 hours in advance of the appointment.
You will only be permitted to register for appointments that are within 2 weeks of the current date and time. 
Please be on time. If you are more than 10 minutes late to your appointment, it will be canceled.
NEW:
Peer Advising Virtual Drop-Ins
Drop-in advising sessions are with Peer Advisers and are a
maximum of 10 minutes
in length. We will be offering drop in hours on Thursdays 10am-11am and 4pm-5pm for the Spring 2023 semester (except during Spring Break).
Click
here
for more information and to join. Please note that the registrations for each session will close 20 minutes before the session end time.
For more information and resources: